A lot of you might've clicked on this post out of morbid curiosity, asking yourself "where is Brunei?" rather than wondering if it's worth visiting or not.  And that's fair. The smallest country on the island of Borneo, which has only been totally independent from the UK since 1984, Brunei is notable not for its culture or scenery, but because of the vastness of its oil reserves.
I've been wondering whether I should visit Brunei for years, having seen the nation trashed by almost all my colleagues who've previously gone. Brunei proved to be an extremely pleasant surprise, even if I'm not in a rush to get back there.
"The" Mosque and Bandar Seri Begawan
I began my exploration of Bandar Seri Begawan (aka Brunei City) in a moment of panic. I'd wanted to see the sunset behind Sultan Ali Omar Saifuddin Mosque, but the owner of my guesthouse arrived late to fetch my travel companion and I, and the sky was totally black by the time we arrived at Brunei's most iconic attraction.
This—hurriedness and imperfection—would prove to define much of my first 24 hours of arrival. I enjoyed the Royal Regalia Museum, for example, less because of its mostly frivolous "artifacts" (Brunei is only marginally older than I am, remember) and more because of photos that depicted the Sultan when he was young and sexy.
Likewise, my priceless sunset moment would come when I was in the vicinity of a far less famous mosque, and I nearly missed this one as well. The orange tones in the sky had just cooled to pink as I slammed the car door; the colors began to fade entirely by the time I finished photographing the house of worship, built shortly before the Sultan's second wife cheated on him.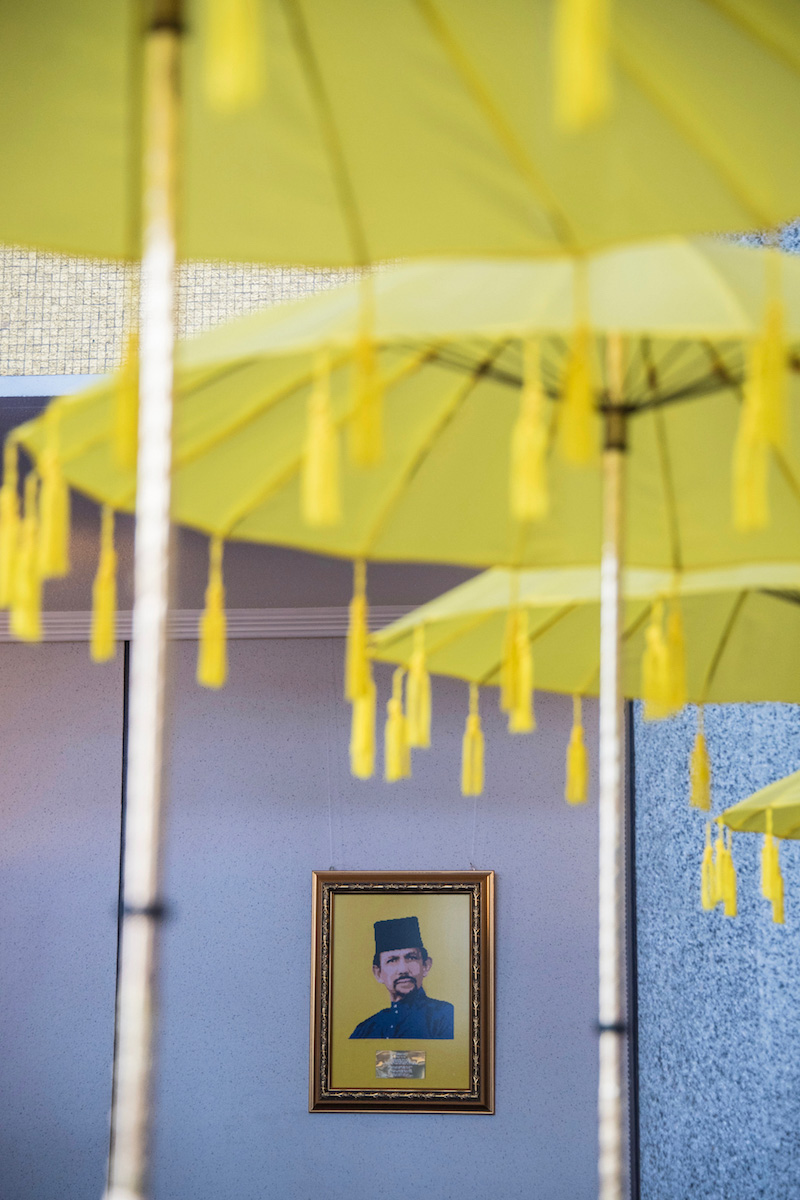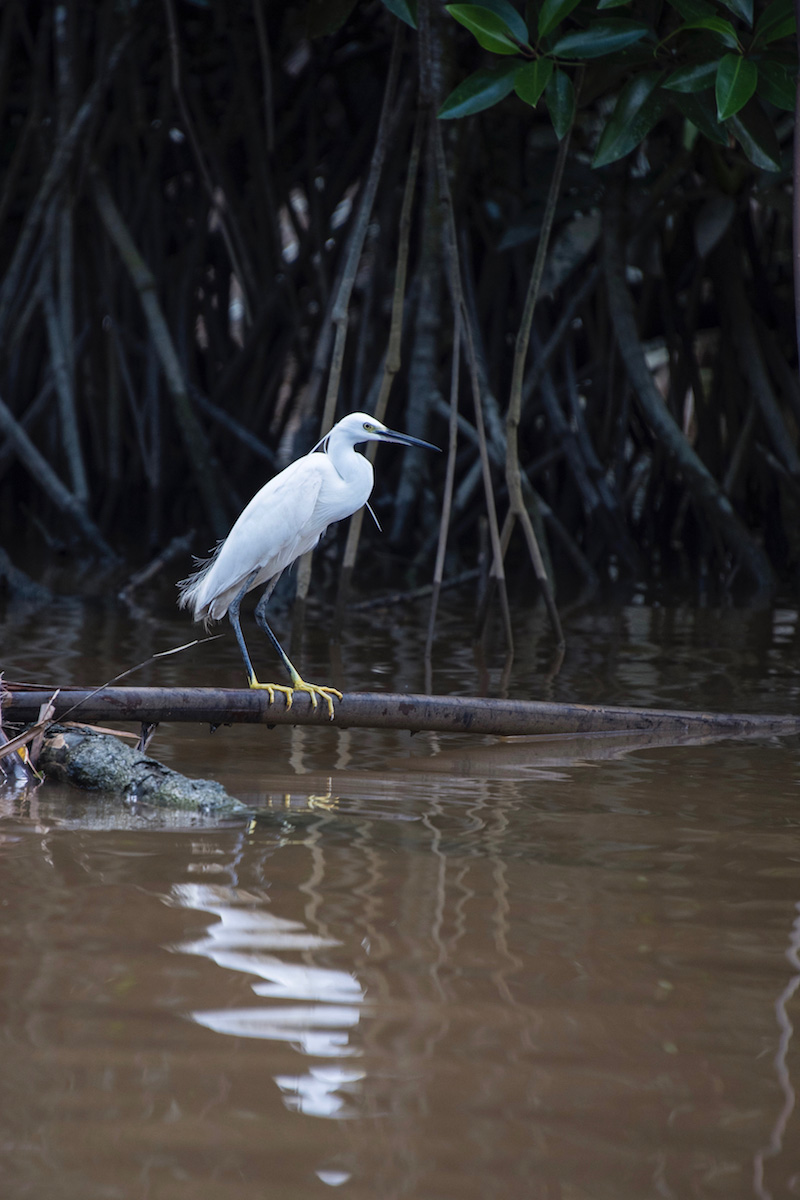 Brunei Ecotourism
Brunei is mostly rainforest and uninhabited coastline, which means that many attractions are far outside the city and have nothing to do with Islam.
From the so-called "water village" of Kampong Ayer, to the proboscis monkeys I'm told live in the mangrove swamps along the Brunei River (I didn't see any—as had been the case with my driver at sunset, the boat captain took his time taking me to where we I wanted to go), Brunei's less obvious attractions are just as photogenic as the ones the tourism board actually advertises.
Well, most of them—I wasn't impressed by Brunei's beaches. The highlight of my trip to the "six-star" Empire Hotel, if I'm honest, was the bizarre man who ended up giving Eriko and I a ride there. A talkative 40-something who blared the minor 1980's hit "Rivers of Babylon" on loop as he alternated between karaoke and stories about his unabashed infidelity, he certainly seemed more befitting of Babylon than Brunei.
Coping with Dry Brunei
With at least as many short skirts as hijabs, Brunei is not a conspicuously conservative country. But just as you won't find Sharia law in Brunei, alcohol is strictly forbidden, even for non-Muslims.
"Maybe at the Brunei Malaysia border," one of the young men who accompanied Eriko and I on an afternoon hike at Bukit Shahbandar, also known as the "Grand Canyon of Brunei," told me when I asked where I could enjoy a proper drink.
It was disappointing, in spite of the fact that I don't drink all that much these days, but the irony of it made me laugh. My first meal here had been pork, after all (the only open restaurant near my guest house was owned by Chinese Bruneians, who don't observe Halal guidelines); it made sense that the dreams of champagne I'd hatched at breakfast would be dashed by dinner.
(Even if I did end up having some sparkling grape juice during high tea at the Empire.)
The Bottom Line
As we sat in traffic on our way to the airport this morning (five more minutes and we've have missed our flight), Eriko asked me to describe Brunei in one word.
"Detached," I said without hesitation, and not just because of how the high standard of living here separates Bruneians from their neighbors in Indonesian and Malaysian Borneo, nor because of the ban on booze or—shockingly—slow internet. My trip built a welcome barrier between the stress I was feeling before I flew here, and the calm with which I always like return home, and I can't discount that.
Things to do might leave something to be desired, but it's not as awful as some report. Dare I say Brunei is (mostly) enjoyable?
Be sure to visit our Asia page for more fun reading as well as our Malaysia page.