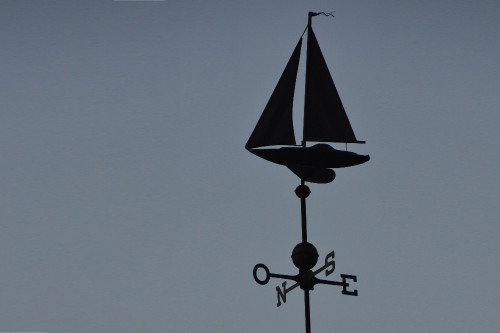 Three things concerned me above all when I boarded my plane to South Africa some weeks ago: Where I was going to go; whether I could get there without renting a car; and how I was going to keep myself safe all the while.
After a small amount of research, I came upon a service called Baz Bus. Not unlike Greyhound buses in Australia, the Baz Bus offered a variety of multi-use passes at low rates and covering literally dozens of destinations between Cape Town and Johannesburg.
If you're backpacking in South Africa and don't want to worry about money, safety or driving on the left side of the road, the Baz Bus is a great option for getting from point A to point B – and all the points in-between.
Baz Bus Ticket Options
As had been the case in Australia, I wanted to travel South Africa in one direction, stopping off as often as I chose. So for me, Baz Bus' flexible "Hop On, Hop Off" options was the best option.
For just 2,500 South African rand (when booked online), you can travel one-way between Cape Town and Johannesburg or Pretoria (or, alternatively, the other way around) and stop off as many or as few times as you like. And for as long as you like: There's no time limit.
If you want to travel in both directions, you can alternatively purchase travel passes that afford you 7, 14 or 21 days on the road. Baz Bus also offers organized tour options of popular South Africa tourist destinations such as Kruger National Park and Cape Point, near Cape Town.
Baz Bus Destinations
Price and flexibility aside, the best thing about Baz Bus is the sheer array of destinations you can travel to. Depending on the amount of time you have at your disposal, you could visit as many as 30 stops between Cape Town and Johannesburg, from cities and towns along the lush Garden Route to the so-called "Wild Coast" and beyond.
The Baz Bus makes the entire South African coast, which would otherwise be inaccessible due to poor public transportation infrastructure, enjoyable for travelers of all budgets and modes of transport.
Baz Bus Service and Booking
The icing on the Baz Bus cake, however, is that the Baz Bus is a door-to-door service. Except for in the case of a half-dozen or so out-of-the-way destinations (in which case you simply pay a small supplement for a shuttle), the Baz Bus picks you up at your current hostel and drops you off at your next one.
Because of how closely Baz Buz works with hostels in South Africa, your hostel's front desk can usually book your journey for you, which is great if you don't have a SIM card or local phone to make calls.
Of course, this says nothing of the sweeter icing on the Baz Bus cake, which is that riding the Baz Bus makes it easy to meet fellow travelers. The Baz Bus is perfect for solo travelers like me, and creates a sense of community along the journey that would otherwise not exist.
I'm only halfway through my Baz Bus journey, and I already can't imagine traveling South Africa any other way. If you're currently planning a trip to South Africa, regardless of your budget, time-frame or any other factors, I definitely recommend you check out Baz Bus.