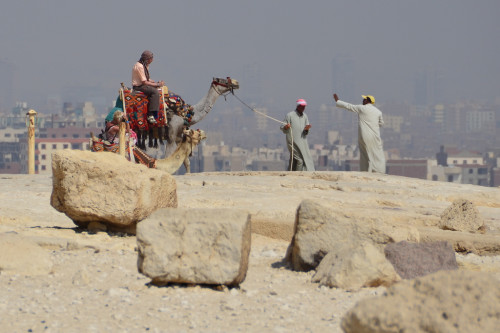 Although I spent a couple weeks in Egypt when I visited back in 2011, there were several places in the Land of the Pharaohs I wanted to visit, but simply couldn't fit into my schedule, which was packed with iconic attractions like The Pyramids of Giza and the Nile River
I've already started dreaming about places I want to visit on my next Egypt holiday, from mysterious desert oases, to incredible beaches and dive stops, to rock formations of literally Biblical significance.
Do you have any to add?
Bahariya Oasis
Most people know that the majority of Egypt is covered by desert. What they don't realize is that Egypt's vast western deserts are home to five lush oases, with Bahariya being one of the most accessible.
The main reason I didn't visit Bahariya Oasis my first time in Egypt is because I didn't know it existed. "I can't believe no one told you about this place," the taxi driver who dropped me off at Cairo airport at the conclusion of my trip remarked, upon asking whether or not I'd been to the oasis.
Mount Sinai
According to scripture, Mount Sinai is where Moses received the Ten Commandments. Whether or not this is true is up for you to decide, and even if it is, Moses sure ain't there anymore!
What is for certain is that the rocky, epic landscapes of the Sinai Peninsula are something I wish I'd explored more when I visit that part of Egypt. Next time, I won't just stick to beaches like Sharm el-Shiekh!
Hurghada
Speaking of beaches, Hurghada is one I wish I'd visited. Like Sinai's beaches, Hurghada is located on the Red Sea, but since it clings to the Egyptian mainland, rather than the peninsula, it provides access to a different part of the sea entirely.
Ideally, I would travel to Hurghada and use it as a base for exploring even more remote reaches of southern Egypt's Red Sea coast. And I would explore both above and below the surface of the water: Hurghada is famous, among other things, for what a great dive spot it is!