The singular blend of ancient and modern the country offers is the ultimate antidote to the misery of 2020, from the colorful souks of Marrakech and Fès, to the big night skies over the Sahara desert in the country's desolate eastern reaches.
Tentatively, I don't think closed borders should prevent you from visiting Morocco in 2021, although a "mutant" scare (an overhyped and largely unscientific one, in my opinion) has caused me to moderate my optimism. Certainly, tourism in Morocco will be much closer to normal by January 1, 2022 than it is as January 1, 2021 beckons.
Below, I'll get down into the weeds a bit, before elevating you up—I hope—to the heights of inspiration. When all else fails, it never hurts to dream of future travel in Morocco!
Is Morocco's Border Open Now?
It should be possible to visit Morocco in 2021, given that people have been doing so for the last several months of 2020. Specifically, travelers from dozens of countries (including the US and most of Europe) have been permitted to enter Morocco, provided they can show evidence of having tested negative for Covid-19 within 72 hours of departure. As of late December 2020, the UK has temporarily been excluded from this scheme as a result of media sensationalism about a mutant variant of the virus.
I imagine that once global vaccination campaigns begin to curb the coronavirus pandemic (and as Morocco's local epidemic comes under control concurrently, and for the same reason), travel will begin to normalize further. If most things go off without a hitch (namely, future variants of the virus are sensationalized by the media, but not due to their underlying epidemiology), it is conceivable that tourism to Morocco could be completely "back to normal" by 2022.
Where to Go in Morocco  
Marrakech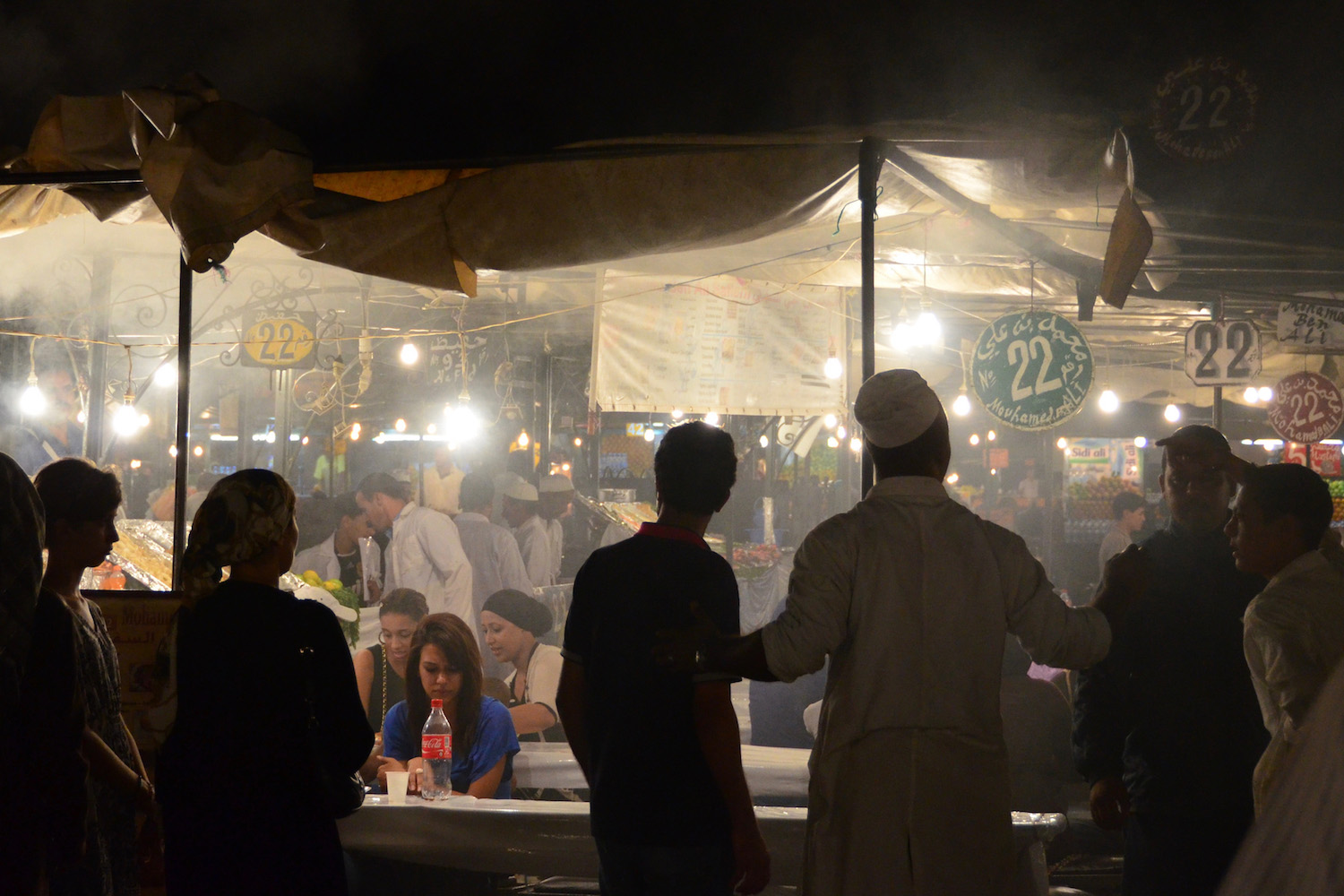 Marrakech would've seemed like an antithetical destination for 2020 (how do you social distance here?), but as 2021 begins in earnest, it will seem a better and better fit. This will be true whether you shop the crowded souk, or spread out more at royal residences such as Bahia Palace.
Essaouira and Agadir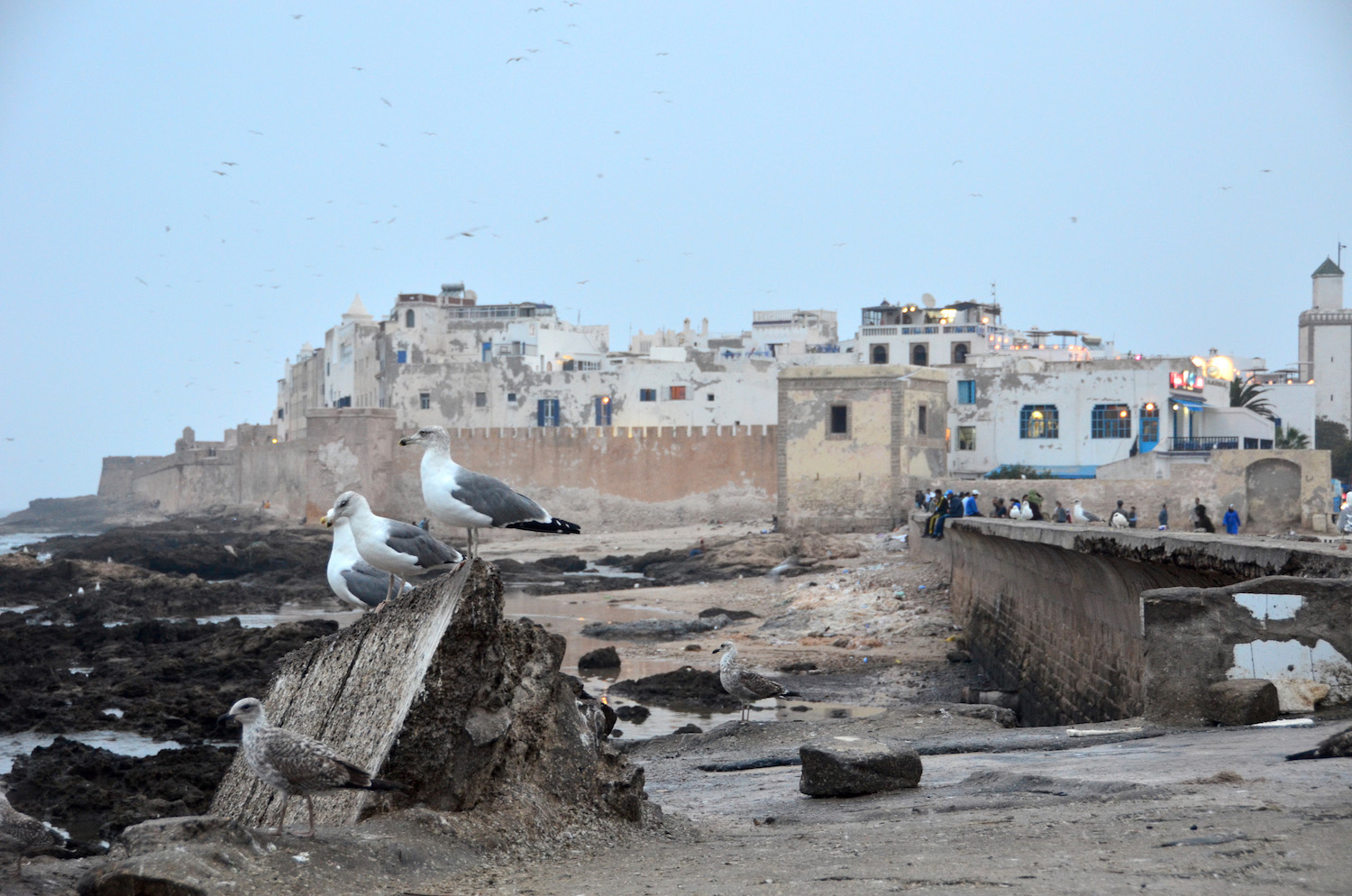 Another place you'll want to keep on your radar if you visit Morocco in 2021 is Essaouira. Located right on the Atlantic coast and giving off a cool-toned, mysterious vibe because of its, Essaouira has merits on its own, as well as for its proximity to the surfer's paradise of Agadir.
The Sahara Desert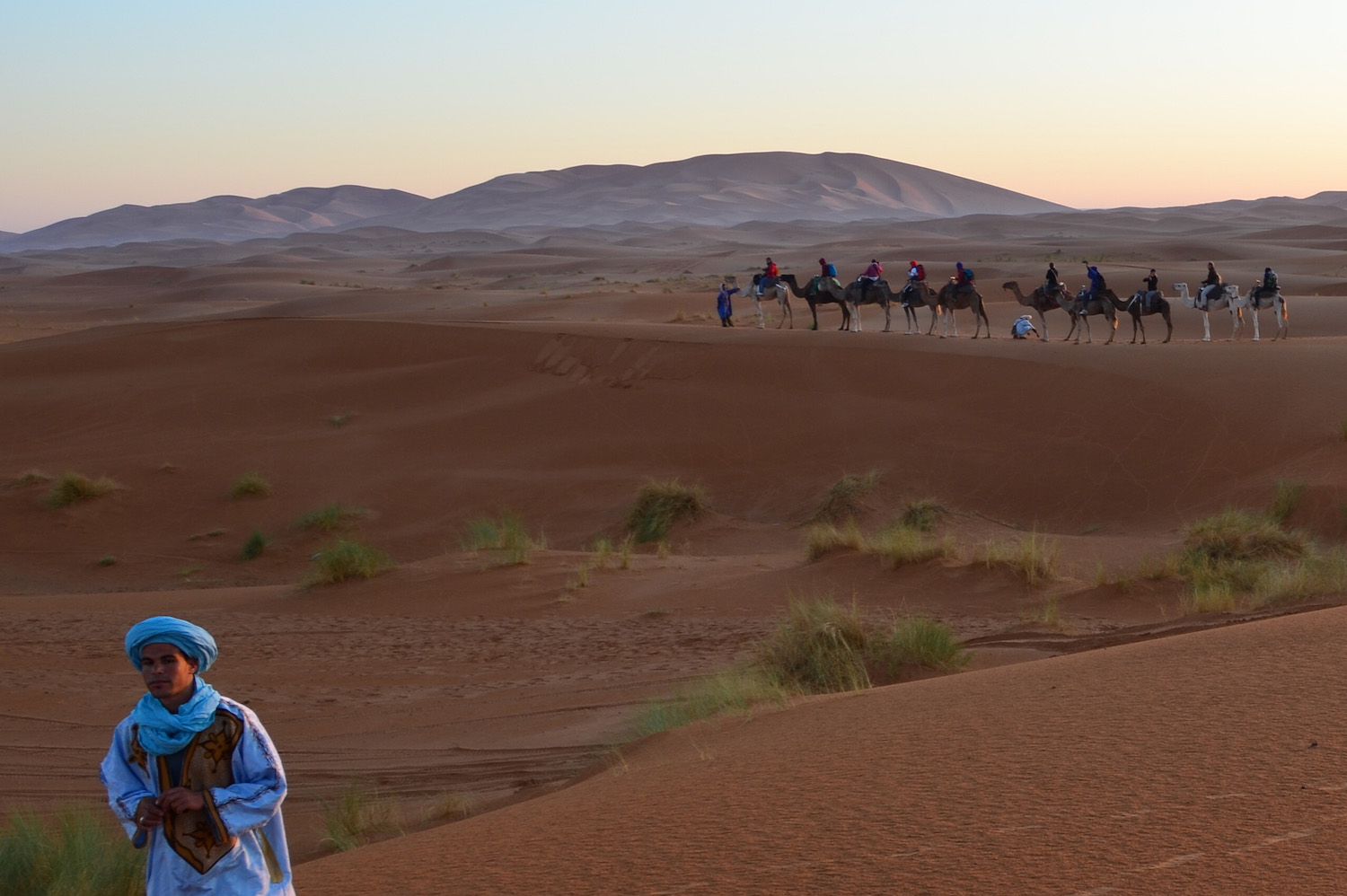 Is it really a trip to Morocco if you don't ride camels through the Sahara Desert? Starting from Marrakech, you'll take a 2-3 days excursion into the Sahara desert, crossing over the Atlas Mountains and stopping at the Dades Gorge and historical Ouarzazate before camping in the dunes near Merzouga.
Fès and the Central Valley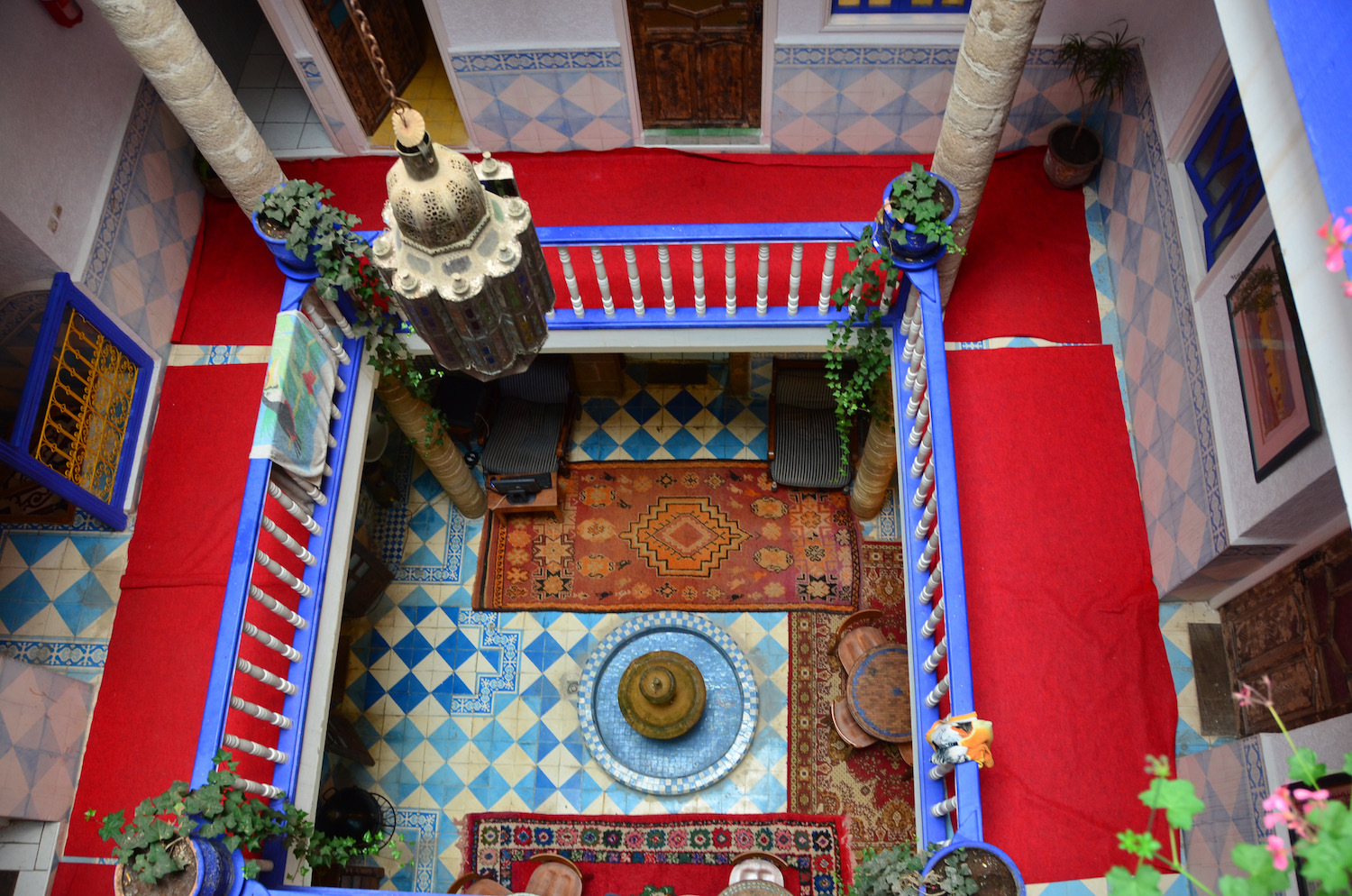 With the exception of its famous Tanneries, Fès itself is never a city I've quite gotten. In spite of this I do recommend you come here if you travel to Morocco in 2021, if only because the journey to the city from the desert and through the lush Central Valley is worth any trouble you might incur en route.
Chefchaouen and Tangier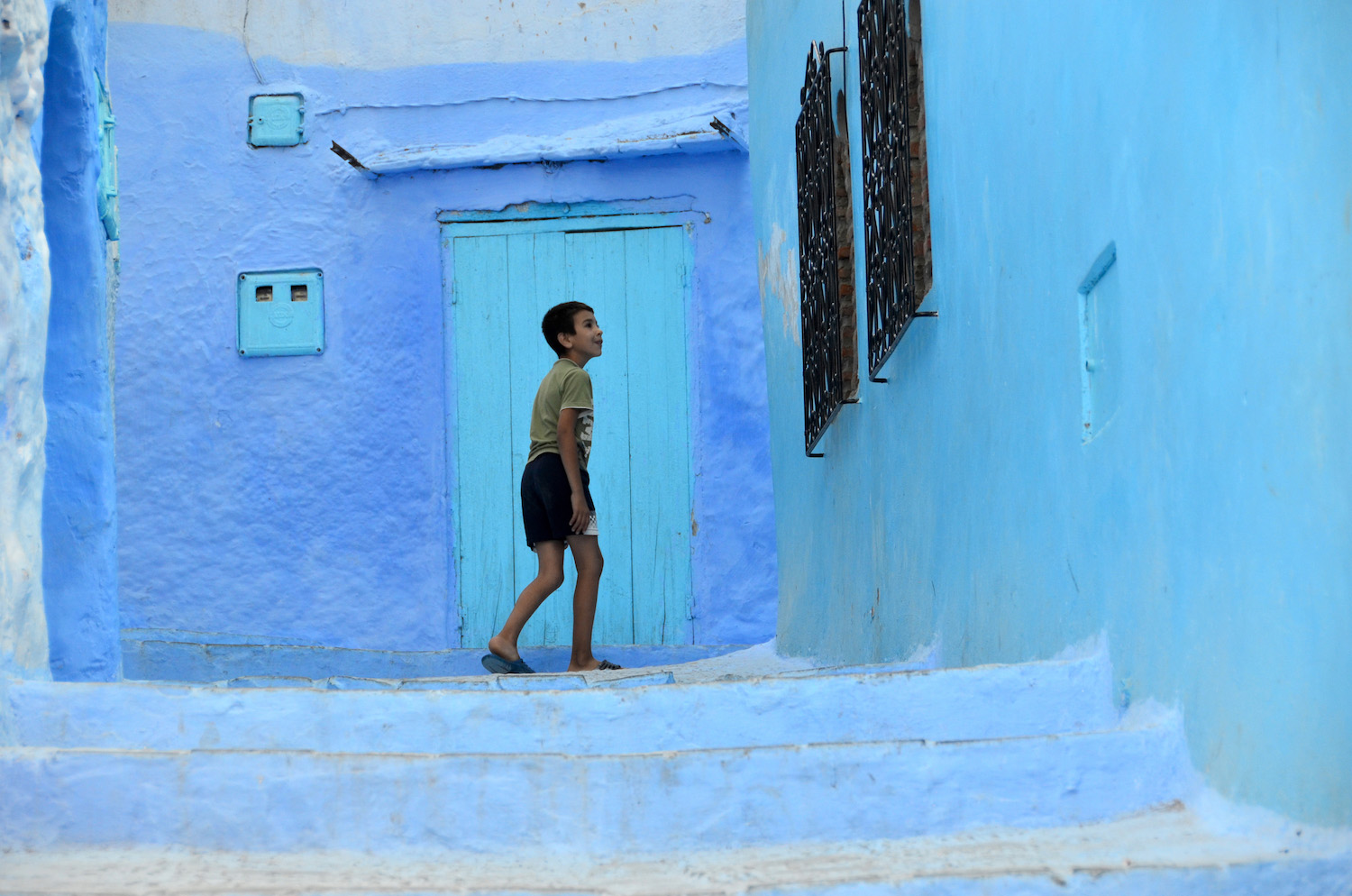 Insta-famous places rarely live up to the hype, but I'm happy to report that Morocco's "blue" city of Chefchaouen does. Assuming you don't travel from here directly back to Casablanca for your flight home, I recommend continuing on to the underrated coastal city of Tangier.
Although Morocco doesn't impose onerous quarantines on incoming travelers (at least not those who are able to prove they're negative for Covid-19), the added stress of traveling in 2021, at least the early part of the year, will incentivize travelers with the time to do so to take long trips. Rather than spending 10 days or two weeks on a whirlwind trip through Marrakech, Essaouira and the Sahara Desert, travelers to Morocco will stay longer and travel more slowly.
If you visit Morocco in 2021, you might consider spending three weeks or even a month. That means a couple of 3-day stints in Marrakech, broken up by excursions to the Atlantic coast and the Sahara desert, after which you can slowly head north, through the central valley to Fès, Chefchaouen and finally coastal Tangier. Assuming Europe has re-opened by then, you might end your trip not with a flight, but with a boat over to Spain, just like the Moors centuries ago.
Other FAQ About Your Morocco Trip
Can Americans go to Morocco?
Travelers from the US can currently enter Morocco, provided they have proof of having tested negative for Covid-19 within 72 hours of their departure. Immigration rules that applied to American passport holders prior to Covid-19 are still in place.
Is Morocco safe for travel?
Morocco is relatively safe country for tourists, although some crime does exist. In addition to petty theft to which all travelers are vulnerable, female travelers (especially those on solo trips) will want to beware the prying eyes (and, in rare cases, violent hands) of sex-starved local men.
Is there a travel ban to Morocco?
Morocco does not explicitly ban tourists due to Covid-19, as of December 2020. However, UK travelers are currently (and indefinitely) banned from entering the Kingdom at the moment, due to the new variant of coronavirus discovered by scientists there during the waning weeks of 2020.
The Bottom Line
You'll almost certainly be able to visit Morocco in 2021, though the circumstances of your trip may be stressful until the pandemic ends in earnest. Like many tourism-dependent countries around the world, Morocco ended 2020 allowing conditional entry for travelers able to prove their Covid-negative status. As global vaccination campaigns curb and eventually end the pandemic throughout 2021, I expect the tourism situation in Morocco to gradually and then rapidly normalize. As 2022 approaches, I feel that Covid-19 will seem more like a bad memory than a believable reality.