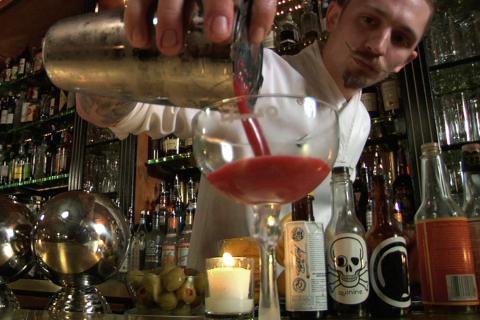 Hey Bartender is a new film making its world premier at SXSW Film this March in Austin, Texas.
The bar is three customers deep and the bartenders are in the weeds at the greatest cocktail party since before Prohibition.
Two bartenders try to achieve their dreams through bartending. An injured Marine turns his goals to becoming a principal bartender at the best cocktail bar in the world.
Then, a young man leaves his white collar job to buy the corner bar in his hometown, and years later he struggles to keep it afloat.
Featuring the worlds most renowned bartenders and access to the most exclusive bars in New York, this is the story of the comeback of the cocktail and the rebirth of the bartender.
The film features commentary from Graydon Carter, Danny Meyer and Amy Sacco and is directed By Douglas Tirola
photo: sxsw.com