Gladmat is a Food Festival in Stavenger Norway that happens every summer at the end of July. You can find strange and unusual food, many local producers of fish, meats, herbs, breads and other foods that you never knew existed. You can also sit and watch master chefs taking part in gastronomic competitions.
Gladmat started in around 1999 and has grown in size and confidence, with exhibitors and sellers and outdoor cafes and restaurants filling up both sides of vaagen – the main harbour in central Stavanger. Nearly all the local restaurants and bars – plus galleries and shops – showcase their talents and specialities for Gladmat.
Tango had a very successful and popular stand several years ago, before the restaurant opened, which apparently made it difficult to get a table there since their popularity grew.
Craigs has an amazing barbeque trailer built in the USA and imported specially by Craig that roasts vast quantities of tasty meats. Several restaurants do variations on oysters or lobster with champagne – with varying success and sophistication.
Sala Thai seemed to be one of the few places to find vegetarian food in the last few years. The event is held in the Vaagen harbour in central Stavanger Norway. Photos will give you a taste of what you're likely to experience if you can make it over for next year's event.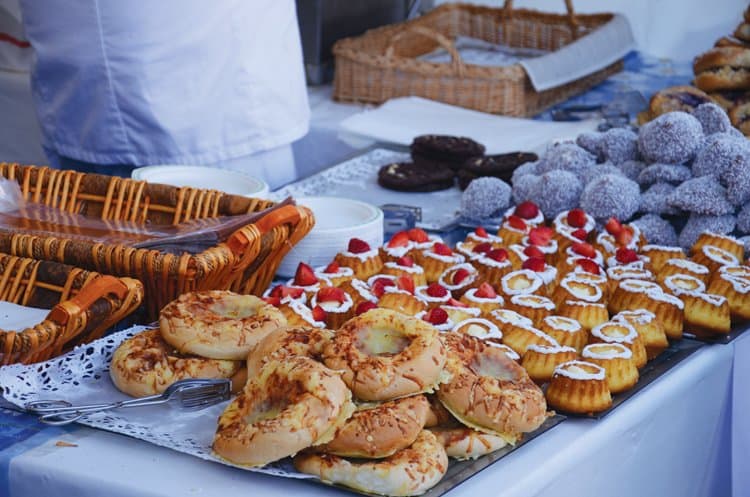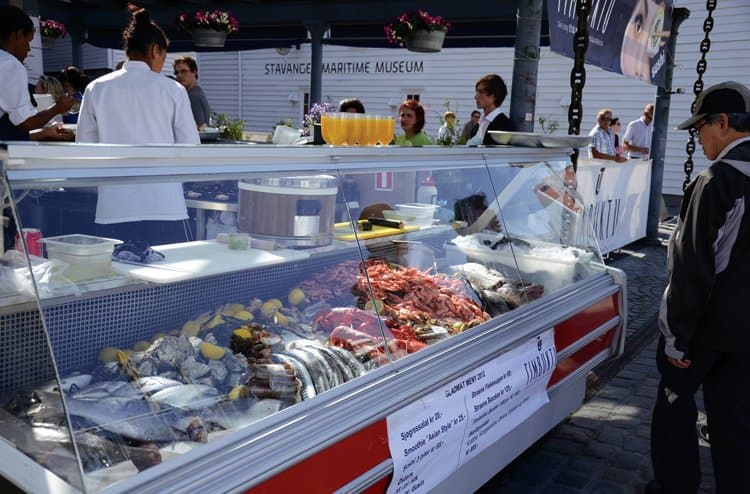 Photo credits: InspiringTravellers Website.