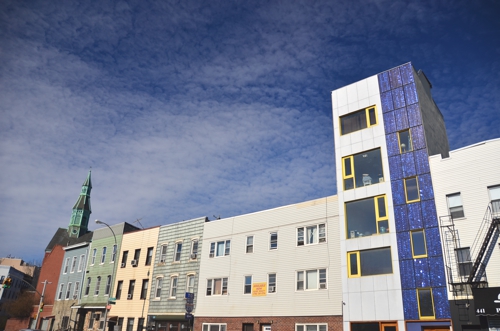 When most people think of New York City, they think of Manhattan: Skyscrapers, Broadway shows and Times Square. It's not surprising, given how centrally most films, television shows and other cultural materials focus on New York's most ubiquitous borough.
But I know better: Whether you stay with friends, stay in a hotel or get a rental, I have always explored New York City using the borough Brooklyn as my base. Here are just a few of the advantages of calling Brooklyn your New York city home.
Brooklyn is Cheap(er)
New York City has gained a reputation as one of the world's most expensive cities, and this isn't unfounded: Small apartments in Manhattan can easily cost you 5,000 USD per month or more. It's also not surprising, given how many people – around 8 million – occupy such a relatively small area.
To be sure, Brooklyn is still rather expensive by national standards. But instead of paying $6 for an unhealthy hot dog to carry with you around the streets of Manhattan, you could enjoy a healthy breakfast in a sit-down vegan restaurant in Brooklyn for just a few dollars more. Brooklyn isn't a lot cheaper than Manhattan, but it's arguably a better value.
Brooklyn Offers Great Skyline Views
What's better than sleeping amid the tall buildings, taxis and hustle-bustle of Manhattan? Looking upon it from afar, if you ask me.
Brooklyn occupies the northeast corner of Long Island, and is located just over the East River from Manhattan. As a result, travelers who stay in Brooklyn can catch awesome views of the New York skyline, including the quickly-rising freedom tower, which is being built to commemorate the September 11 terrorist attacks.
Brooklyn is Hip and Cool
Remember how I mentioned a vegan restaurant earlier? Healthy eating trends are just the beginning of Brooklyn's coolness – there's a reason hipsters from all over the world move here!
While Manhattan has settled into a niche as the posh, upmarket area of New York, Brooklyn is where you can the latest and greatest of everything, from vintage furniture in Williamsburg, to one-of-a-kind clothing boutiques in Park Slope.