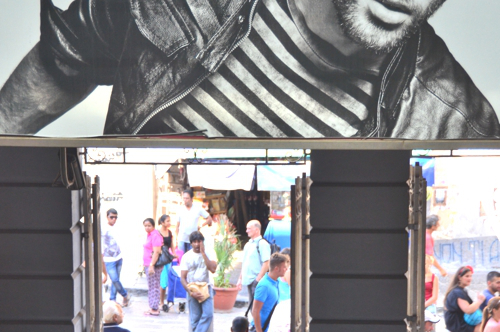 The city of Florence, Italy represents many things to many people. Some travel there to trace the footsteps of the Medicis and the roots of the Renaissance. Others use Florence as a base for exploring surrounding Tuscany, one of the world's premier culinary regions.
In nearly all cases, "cool" is not a world that's particularly associated with Florence – but that doesn't have to be the case. Using awesome accommodation you find on Oh-Florence as your Florence homebase, check out some of these awesome things to do in Florence.
Spirits in Piazza di Santo Spirito
Two of the best things about Italy in general are its weather (during the spring and summer) and the sheer variety of awesome alcoholic drinks. Why not combine the two in Florence?
Ask your hotel or hostel staff member for directions to Piazza di Santo Spirito, located just over the Arno River from iconic Florence tourist attractions like Ponte Vecchio and the Duomo. The piazza's central location belies how obscure it is – you might say it's a downright hipster hot spot.
Jazz Shows in Piazza della Santissima Annunziata
Florence has long held a reputation as a paradise for the fans of visual art, architecture and culinary art. But only recently has Florence's local music scene begun to take off.
One key part of this trend are the jazz shows that have been happening the past several years. Organized by the city government and participating private organizations, the shows occur in Piazza della Santissima Annunziata during the summer months.
Zero in On Local Art With Arttour
Would you believe that the cradle of the Renaissance is also partaking in the tech renaissance? It sure is – and appropriately, some of the new tech tools in Florence are designed to help you find the artistic expressions of earlier generations.
Simply open your iTunes App Store or Android Market and search for an app named "Arttour."  The app, which was developed in conjunction with the local Tuscan government, helps connect tourists with local art in the region.