When I arrived back to Paris recently, I realized I had to see something I'd never seen on any of my four prior visits to the City of Lights. I needed a truly special Paris break, one few other foreign travelers can claim to have had.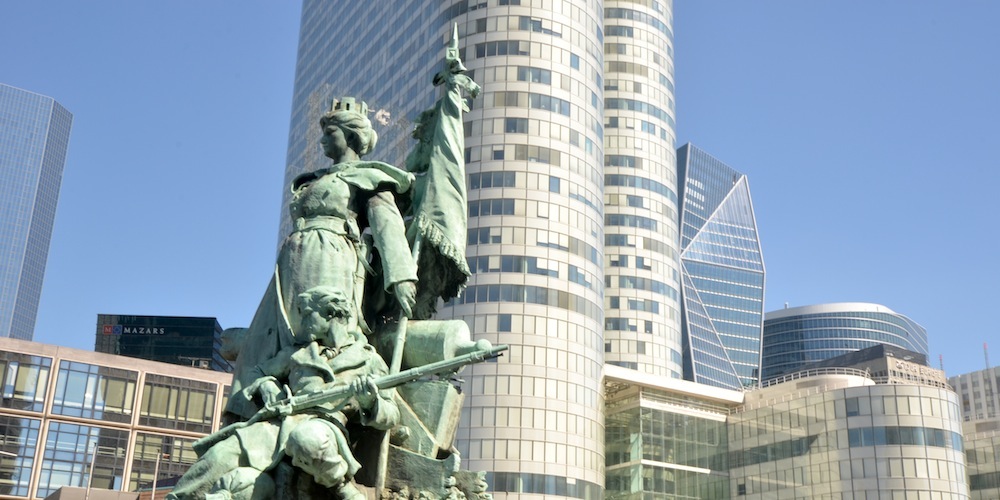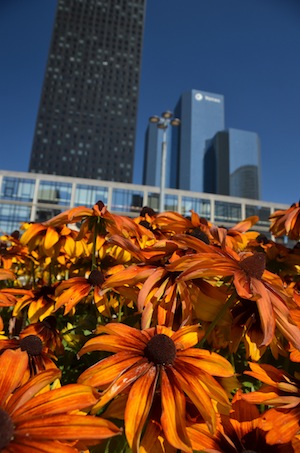 As luck would have it, I quite easily found a place that was devoid of tourists, and unlike anything I ever expected to find in Paris: A Euro-Manhattan of sorts, complete with tall buildings, hordes of pedestrians and an un-Parisian energy that was just bizarre enough to be interesting, known around these parts as "La Défense."
History of La Défense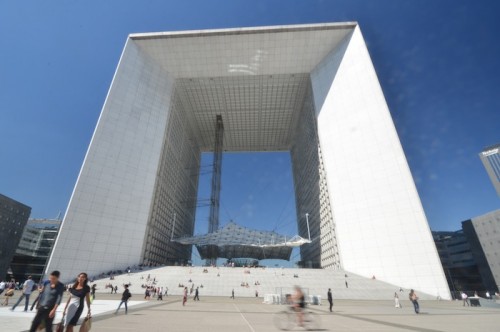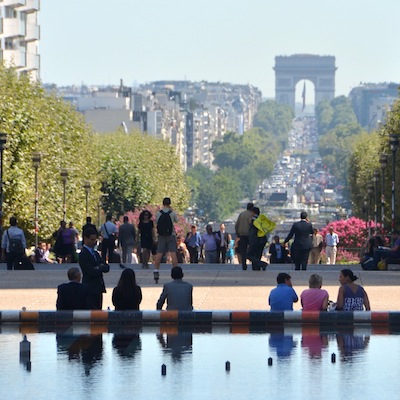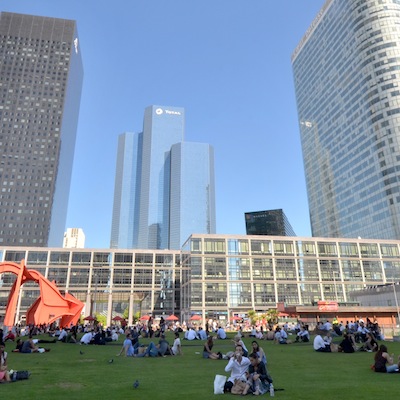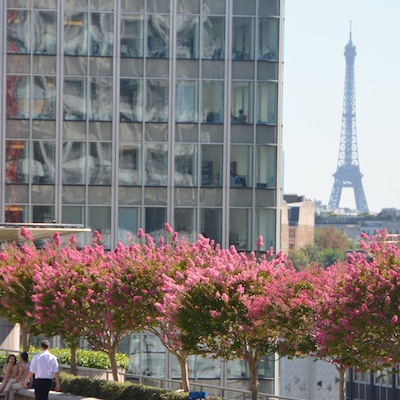 The modern La Défense, which is now Europe's largest purpose-built central business district, dates back only to 1958. But an older piece of work – named, not surprisingly, La Défense de Paris – actually holds the keys to its history, in spite of how easy it would be to miss it completely amid 72 glass and steel buildings.
Specifically, the statue was erected in 1883, to pay tribute to French soldiers who died – you guessed it! – defending Paris during the Franco-Prussian War. Not really creative – nor, now that I think about it, particularly jest-worthy – but it does make quite a bit of sense.
Prior to learning this bit of La Défense history, I was under the impression that it was named as such due to how it defends France's economy, which wouldn't be completely inaccurate either: 1,500 companies operate main offices in La Défense, 15 of them among the top 50 firms in the world.
Notable La Défense Landmarks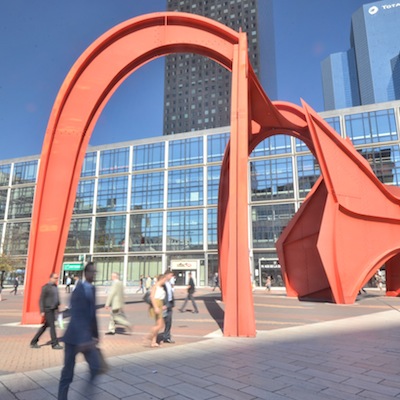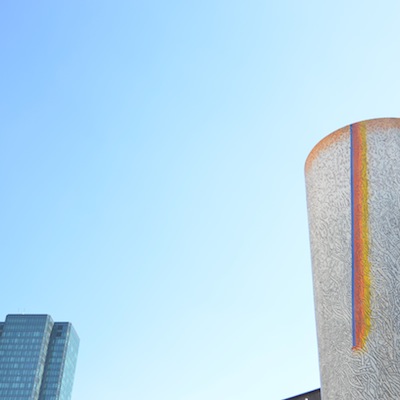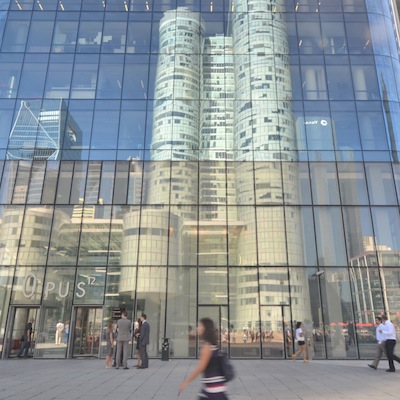 Its namesake statue notwithstanding, La Défense has just a couple of landmarks that stand out, which makes a figure I read while there – that the district is allegedly visited by 8 million tourists per year – seem strange. What on Earth could they be seeing?
One possibility is the Grandé Arche. Completed in 1989 and situated, if you spin your head around like The Exorcist, exactly 180 degrees opposite the more famous Arc de Triomphe (Geographically, La Défense flanks the western end of the Champs-Elysées), the nouvelle arch is something of a poor's man version of the vieux one.
Likewise, La Défense's esplanade lacks basically all the charm of any particular bridge on the Seine (or even its tributary canals). For me, the experience of walking near the water was interesting solely because of the strange looks businesspeople being as boring as they possible could gave me when they saw my camera.
So, Is La Défense Worth a Visit?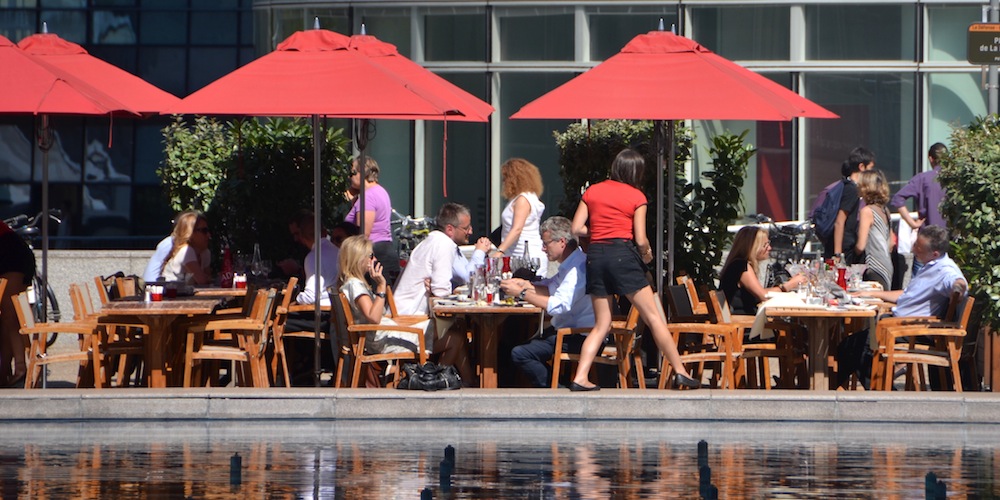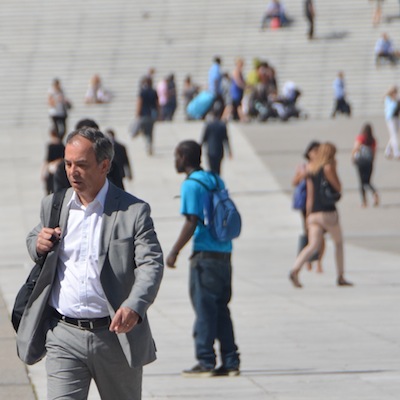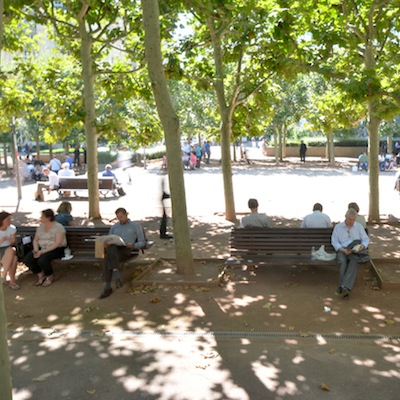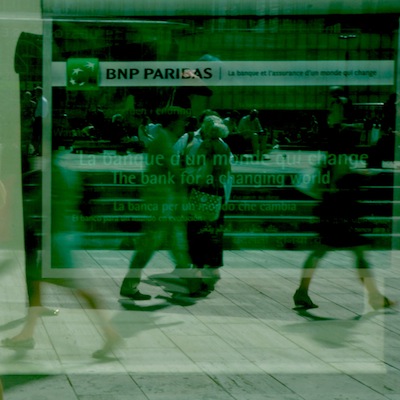 Yes and no. On one hand, there isn't a single thing in the entire Défense area, not that I saw anyway, that compares to even the most boring of old Paris' museums, cathedral and landmarks, even if its strange pieces of artwork (phallic towers covered in rainbows and gaudy red insect sculptures, anyone?) do try quite hard.
On the other hand, as I alluded to earlier, part of the experience of La Défense is how strange it manages to be, in spite of being as boring as it is on the surface. You are practically guaranteed to be laughed at by comatose office workers, who are visibly confused as to why you're willfully thee.
Getting to La Défense
If you do decide La Défense is worth a visit – and I'm going to be honest, if you've been to Paris a few times and never seen it, you might as well go – getting there is a breeze. Simply take Line 1 of the Paris metro to…wait for it…La Défense and voilà: Vous êtes arrivé (e)(s)!