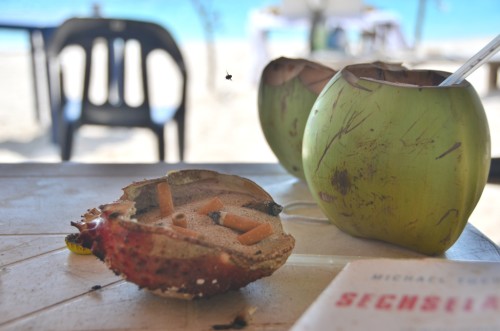 Costa Rica is one of the most popular travel destinations for Americans.
Lately, however, I have found myself inundated with information about Costa Rica, from readers, fellow travelers and even Costa Rican friends of mine – and much of what I have heard is news to me!
1. Costa Rica is incredibly progressive
When it comes to matters of the environment, anyway – more on Costa Rica's non-environmental progressiveness in a minute! Did you know, for example, Costa Rica uses 99.2 per cent renewable energy? Pretty amazing, if you ask me.
2. Gay marriage is now legal in Costa Rica
Well, technically anyway.  A measure to legalize gay marriage, which was an addendum to a larger piece of legislation, passed through Costa Rica's legislature earlier this month, making gay marriage officially legal in Costa Rica. Conservative lawmakers are, not surprisingly, fighting the bill, but it remains law as of now.
3. There's a big difference between Costa Rica's two coasts
Costa Rica might only occupy a small sliver of land between the Pacific and the Caribbean, but the dos costas of Costa Rica couldn't be more different. While the Pacific Coast is home to more people of Hispanic origin, for example, the Caribbean coast is largely black-inhabited, which says nothing of the legendary surfing waves on the former side that are basically absent on the latter.
4. Many of the biggest scammers in Costa Rica are Americans
Lax immigration laws and modern infrastructure have made Costa Rica a prime spot not only for Americans seeking retirement, but also for con-men fleeing the law, which means you need to watch out not only for locally-based crooks, but also for shysters of the gringo sort.
5. Sunrise and sunset occur at the same times all year
With a location just a couple hundred miles north of the equator, Costa Rica not only sees stable, balmy temperatures year-round, but also experiences little fluctuation in the timing of its sunrises and sunsets, which are among the most beautiful in the world.